Top 5 Recycling Tips - Part I
How do I get started? - 5 tips to get you started

Hi guys welcome to our new recycling blog , I'm Mika part of the Ink Recycling team & I'm here to give you some cool and easy tips to help you get started with online recycling. I know you're probably sitting there thinking "recycling is easy, I don't need any help doing that"! Which is pretty true! Recycling things such as batteries, ink cartridges, unwanted cell phones, and old furniture are a little more difficult. So here are some ways to get moving forward ....
Tip #1:
Common household batteries are one of those everyday things that we eventually need to get rid of, but when the time comes what is the right way to dispose of them? Some of us hold on to them and end up with a collection of dead batteries, others - sometimes shamefully, throw them away in the regular trash. Rechargeable batteries contain a number of toxic chemicals and heavy metals. When you throw them away with the rest of your ordinary garbage, there's worry of possible water pollution and soil contamination.
Luckily we have many mail in & other programs/ centers that except and recycle batteries for you like: https://earth911.com/recycling-guide/how-to-recycle-single-use-batteries/ . Simply search your zip code to find centers near you or join their mail in program.


Another way to reduce our carbon footprint is to actually switch over to reusable batteries like: Energizer, Amazon Basics, Panasonic Eneloop, and EBL batteries found on Business Insiders article How to recycle batteries . Which helps reduce battery waste and save money in your pocket.


Batterysolutions.com suggest that just simply calling your local solid waste district can be a simple way to finding out what to do with them in your community.
---
Tip #2:
Ink cartridges are another one of those things lying around that doesn't seem as easy to toss out. Certinly not like the rest of your daily garbage. Unfortunately, ink cartridges are similar to rechargeable batteries and can be filled with horrible toxins, heavy metals, and other dangerous chemicals that are known for causing soil contamination and water pollution. These things really affect our natural wildlife. We're here to help you make an impact on your carbon footprint and widen that green thumb!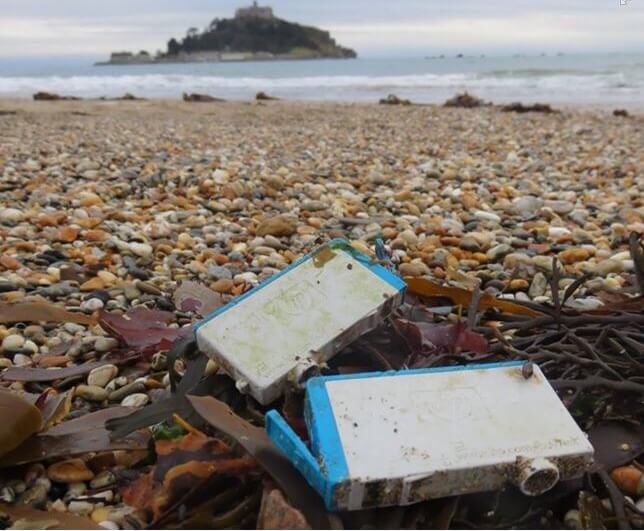 First step is to store all the empty cartridges you have lying around in a container or ziplock plastic bag (something leak proof just Incase any leftover ink spills out because that does happen). Keep them safely stored away until its time to get rid of them, that way there's no possibility of the leaky cartridges ruining your lovely rugs/carpets, landscaping, or water supply.


Next step is to log on into your inkrecycling.org account and start looking up the cartridges you have saved (we take a large variety of different brands, sizes, etc.) and see if you meet the minimum requirements to send them in.


I know what your thinking, but what if I don't meet the minimum requirements to send in my cartridges? I just have to sit here with this TRASH? Here's your answer, we are now introducing our new 'DONATE' button where you can simply mail your ink cartridge trash to us so it's not just sitting around piling up and eventually.

Tips 3, 4 and 5 next week. Until Then...
- Mika InkRecycling Team