1
Choose your
Cartridges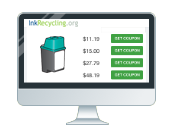 Click "Recycle Ink Cartridges" to browse the list of cartridges we accept. Use our Easy Online Estimator to start with our Trade in Program. We'll get you a cash estimate instantly.
2
Print a
Shipping Label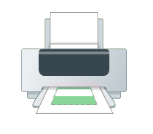 After you complete the online estimator. We will email you a PRE-PAID shipping Label. All you need to do is print the label and attach it to your box of empty cartridges
3
We'll Send
You Money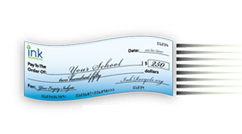 Quick and Easy payment - We'll Send You Money! Expect a check from us within 30 days. We take care of the rest. Your empty cartridge may be worth more than you think.