Top 5 Recycling Tips - Part 2
Tip #3:
New year - new phones! You know what that means, another old phone to throw in the drawer next to those early 2000's Nokia's , Razor Flip phones , and those 1st generation Iphone that probably add up worse than all the dust bunnies under your couch! Fortunately for us their are plenty of ways to reuse, and recycle old phones and making their life last a little longer than usual. There are plenty of interesting little pop up shops in stores and malls that "give you fast cash" for your old use phones, but why not get some cash and a great deal on that new phone you've been wanting to upgrade too? Here are some great sites and tips to help you get started.
if your like me, you spend a lot of time at home and are too busy to always run out just to recycle ♻️ one or two lousy old phones. Sometimes the best & easiest way to get things on my errands list done is to go online. Luckily one of our partners/sponsors has a wonderful site to make this a few steps easier on your day. Click on over to https://www.gazelle.com where they can finish you off the rest of the way.


One of many good ways of recycling phones or anything that's still in good working conditions is to 'Donate it' to someone else who may be in need it. Someone in your family, a younger sibling, or even a friend possibly. Also sometimes your phone carriers may have programs were you can usually turn in your phone to be recycled & refurbished, and give you credit towards the newer versions. Which you usually still have to pay a little extra for.


Gazelle is the nation's leading consumer electronics reCommerce site, providing an easy, fast and safe way for consumers to get cash for their used electronics or buy certified pre-owned devices. Gazelle pays you cash for your used gadgets when you're ready to get new ones - cash you can use towards a new certified pre-owned device on Gazelle. In essence, Gazelle rewards people for approaching consumption in a smart, environmentally responsible way. Rather than discard a device you no longer value or use, Gazelle provides original owners with an opportunity to exchange it for cash and then put that cash towards a certified pre-owned device. Click here to learn more about Gazelle
---
Tip #4:
Recycling old furniture can happen in a variety of ways such as up-cycling, reselling, or even donating to a local organization near you. Let's be honest though, there's nothing worse than having to lug around big pieces of furniture from one location to another - especially when your just trying to get rid of it. Today's tip are some cool and easy ways to recycling and get rid of old useless furniture. Always remember - one mans trash is another mans treasure.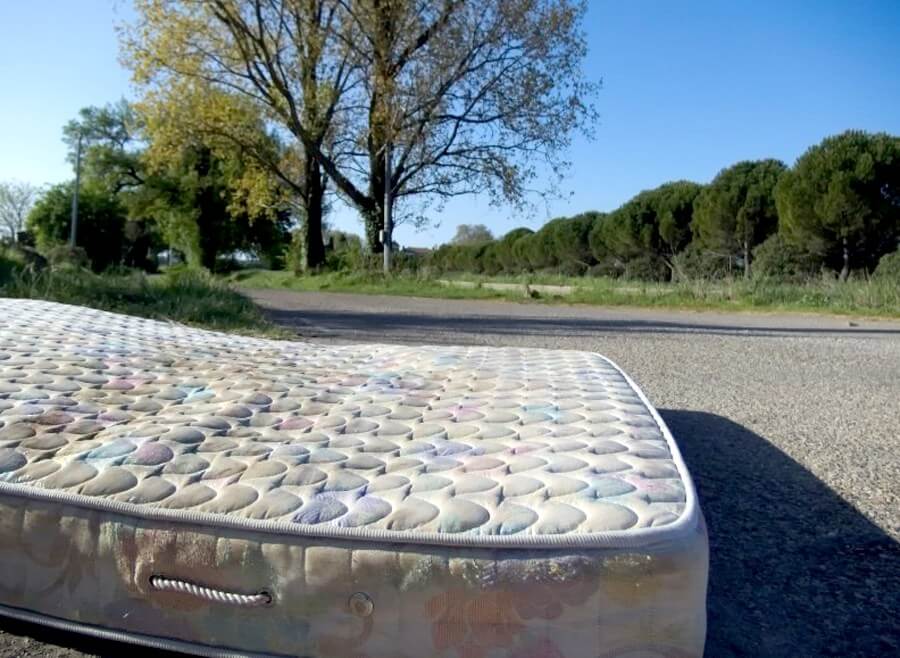 You know how you may see furniture lying on the side of the street sometimes and think to yourself, why the heck would someone just leave that there - well there's a reason for that. Fortunately I had to deal with this situation a few weeks ago when I was trying to get rid one of our old bed sets we no longer needed and had that same question myself. What am I gonna do with this stuff? Luckily I went online and did a bit of searching around and found a few answers. What I ended up finding and doing was going over to https://www.wm.com/us/residential/curbside-waste-pickup , where I was able to schedule a day for them to come out and pick up the Mattress right next to our places dumpsters. Yes, unfortunately that meant we still had to carry it down, but no big deal with a helping hand.


Some people may have a bit more time on their hands and have the appliances they need to help them get rid such large pieces of unwanted furniture. Luckily there's great places like The Salvation Army where you can not only donate your old used furniture but you can also still write it off as a tax right off too. Talk about two birds with one stone.


Another amazing place that also kind of works out the same way http://www.goodwill.org/donate-and-shop/donate-stuff/ , with a few more extra donation locations is The Goodwill Stores & Donation centers. Their literally almost on every corner. They have programs where they can pick up those big pieces of furniture for you or if you can, drop it off at one of their many locations in the area. Just click on over to http://www.goodwill.org/locator/ to help you find a location near you. One more step to better fengshui and a cleaner life!

Final tip number 5 coming next week...
- Mika InkRecycling Team