How to Recycle Empty Ink Cartridges the Correct Way!
OEM empty cartridge VS Non OEM empty cartridge.

(remanufactured color cartridges pictured above)

Do you know how to identify if your cartridge is OEM or not? Use this guide to determine if your inkjet cartridges are eligible for payment and recycling through our ink cartridge recycling program.
DEFECTIVE:
---
A defective cartridge can sometimes be identified by cracks/chips in the plastic. Damaged or removed electronic chips are also unacceptable. If ink is leaking out of the unit at an alarming rate it may be too defective to refill. Typically this cartridge is in no condition to be recycled through our website. This cartridge may be completely useless. It's not easy to recycle and has very little to no value. Please do not send this to us.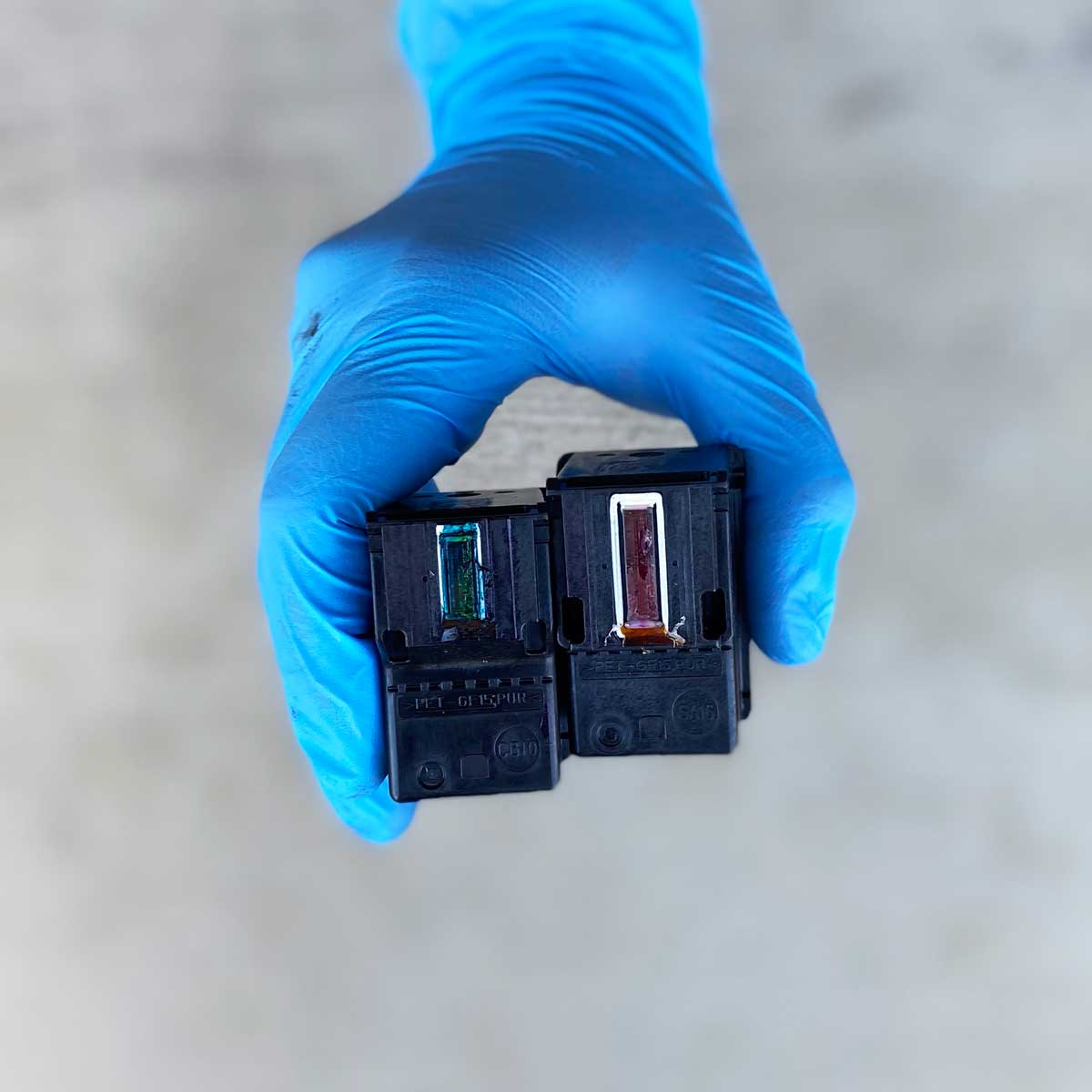 (not acceptable broken with chip missing cartridges pictured above)


REMANUFACTURED:
---
A remanufactured cartridge is usually made by a third party manufacturer that recycles used original ink cartridges. Some manufacturers will drill a hole and fill it with ink. These cartridges are worth partial cash value. Please let us know when you send this to us. Simply include them with your recycling in a seperate bag labeled (remanufactured)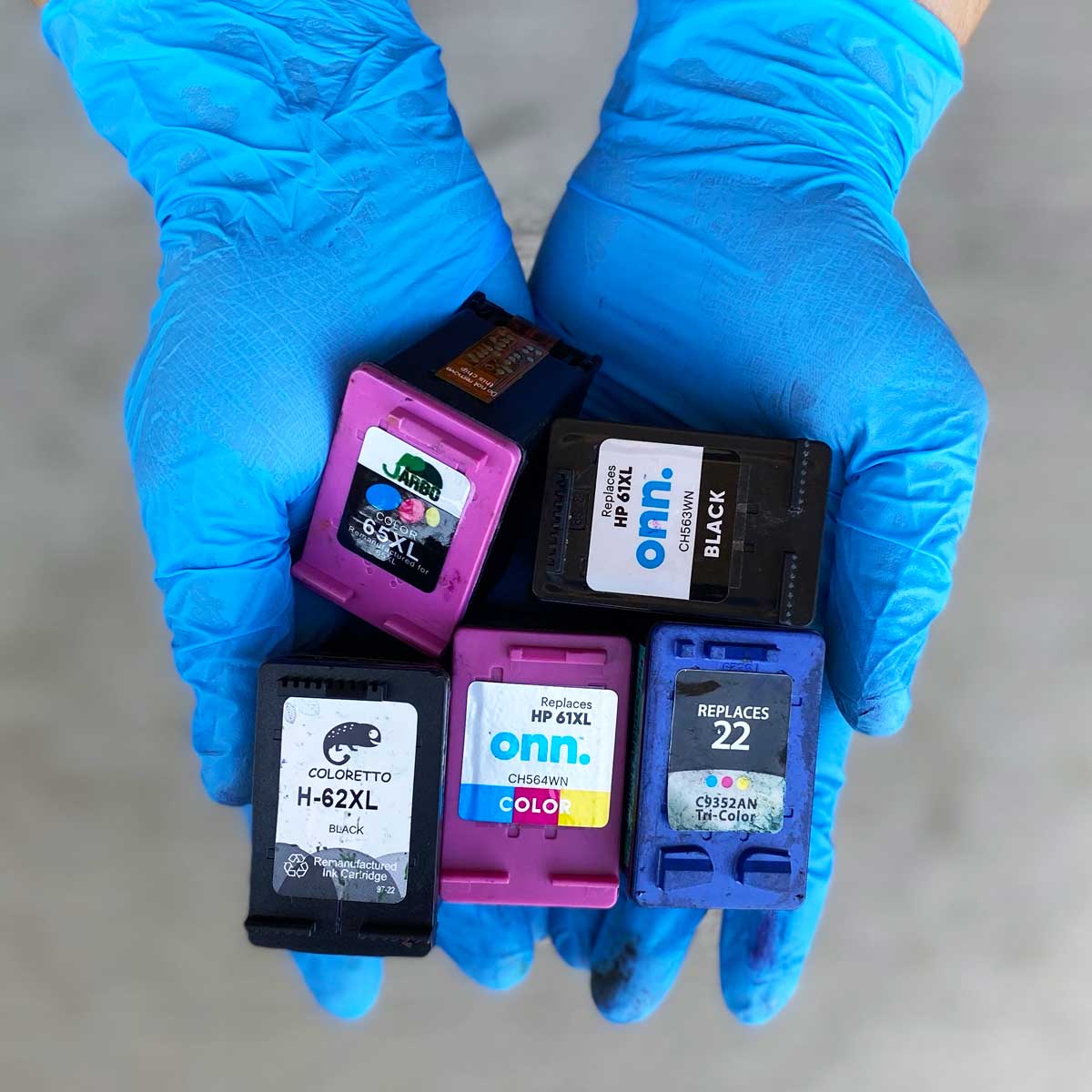 (remanufactured color cartridges pictured above - only good for partial credit)


OEM (VIRGIN) APPROVED:
---
Empty virgin inkjet cartridges will get you paid premium prices for recycling. You can identify a virgin inkjet cartridge by its original label. These cartridges carry an original HP, Canon, Dell, Lexmark, or Epson logo on the label and have never been drilled/disassembled/or tampered with. Any cartridges that are from the Original Equipment Manufacturer (OEM) are acceptable for payment. Please send us your OEM cartridges only.
Our trade-in-program will pay up to $2.00 for a cartridge, depending on the model and/or quality of the cartridge. So if you want to get the most for recycling your ink cartridges, make sure you're sending in those OEMs. That does not mean you just throw away the other cartridges in your regular trash. It's still toxic & harmful to the environment when it goes in landfills. For the defective/remanufactured cartridges we will pay partial credit, please include these in a seperate bag and we will count these towards your recycling trade in.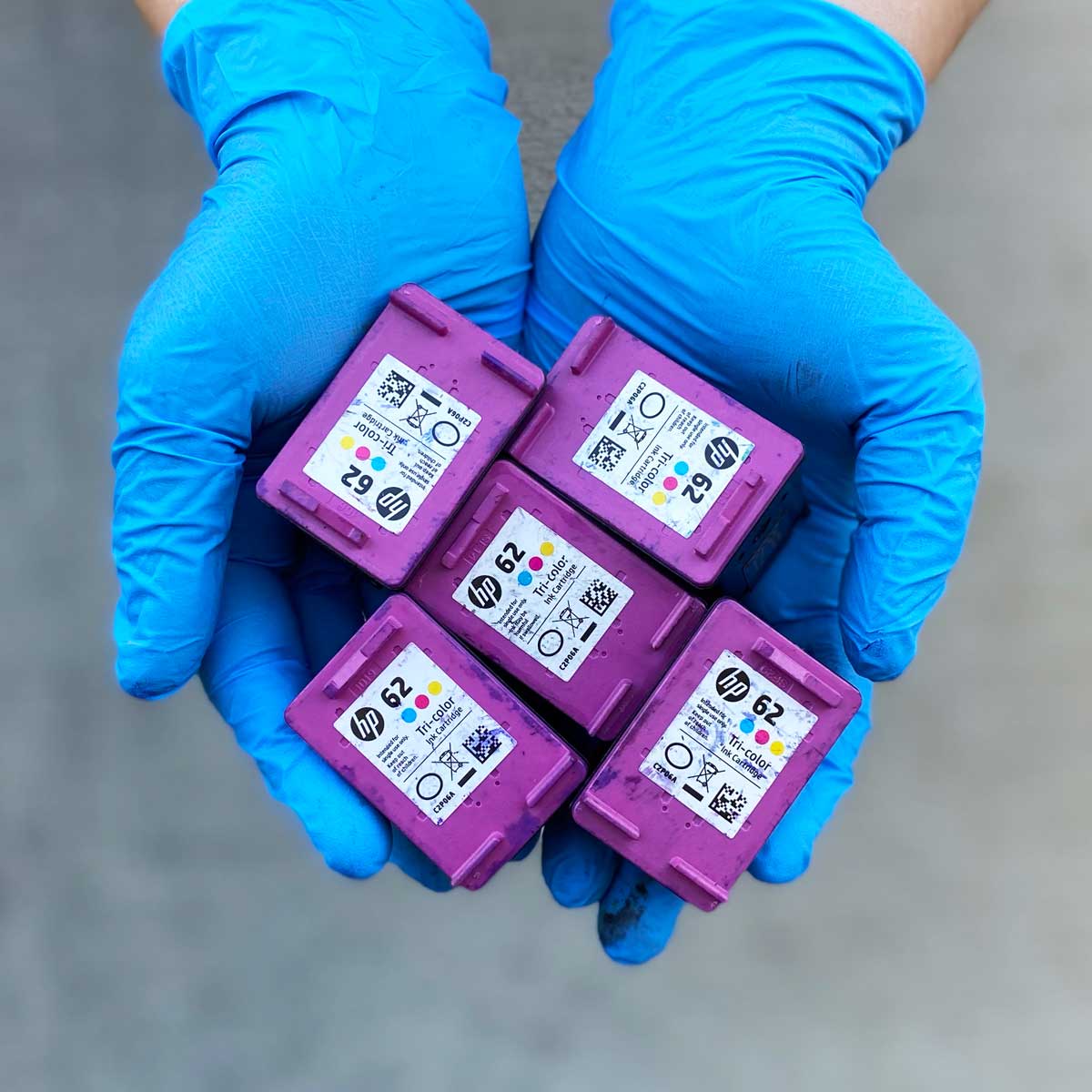 (Good for recycling! Virgin empty color cartridges pictured above)

If you have a recycling junk yard in your area, just ask a clerk there for help. Recycling is good for the environment and for our health. Recycling not only saves energy but also reduces pollution. The reason being, recycled empty cartridges require less processing than creating a raw cartridge from scratch. Recycling ink cartridges has been proven to be a low-cost way to abandon potentially hazardous, non perishables, and toxic e-waste like ink cartridges. The hope is that this will push the world towards a life of sustainable living while earning some money through our buy back program.

Thank you for reading our recycling guide, please feel free to contact us with any questions about our ink cartridge recycling program
- InkRecycling Team